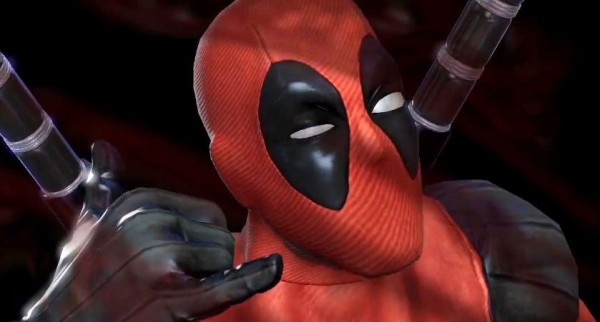 Deadpool is finally out in store shelves today! I created & wrote several cinematics and story elements throughout the game (the Sentinel Boot malfunction, all cinematics in the "Death, Baby" level, and the final game cinematic), and created/collaborated on some gameplay segments in the "Death, Baby" level (the Carnival Ride was my pet project).
Please go check it out! I guarantee it will be one of the funniest games you've ever played. Here's what the reviewers are saying about my work:
From IGN:
Some later levels do show some more imagination, especially when Death herself (a frequent love interest for Deadpool) submits him to a series of introspective challenges to test his worth. In one set up like a theme park ride, he has to shoot cardboard cutouts of the demons escaping from his own fractured psyche before they can destroy him. It's stuff like that I wish there was more of.
From EuroGamer:
You'll find yourself involved in sinister carnival games while wearing a pirate hat, fly around in a giant robot shoe and slap an unconscious Wolverine in the face many, many times. At these moments, the game feels brisk, lively and impossible to dislike.
From VideoGamer.com:
Deadpool's most enjoyable and creative sequences are found in his dance with Death. There are some truly bizarre gameplay sequences which can only be likened to Suda 51's Shadows of the Damned, including a carnival ride on a love boat and Cable's constant badgering to take matters a little more seriously.
More Metacritic Reviews